These Are the Most Rewarding Bitcoin Faucets in September 2020
Some may demand that you sign up while others don't. Whatever your interest is, there are free Bitcoins for everyone, and the following faucets will be able to meet your interest. Enough of talking, now let's get right into it. Here you can find the most rewarding Bitcoin faucets of September 2020.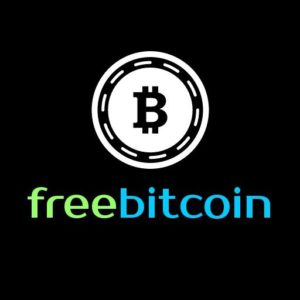 This is a BTC faucet owned by a mining company, the very guys responsible for bringing new Bitcoins into circulation. That explains why they give out so much free Bitcoins. Free Bitcoin allows you to get BTC every hour. Moreover, it features games and weekly lotteries, which leads to more Bitcoins. Your coins are stored safely in a wallet, and their transaction fees are considerably low.
If you stick around long enough to earn up to 30,000 Satoshis, you will start earning a daily compound interest of 4%. They also reward you generously for referrals, meaning if you share your referral link with your friends and they use it to sign up, you will be rewarded with 50% of their hourly earnings and 25% of what they earn in interest. With 18 million users of this Bitcoin faucet and at least 10 million users each month, this website could not be more legit.
Bonus Bitcoin is a great BTC faucet due to the fact that you do not have to wait for some time after completing a task to start another. As far as this faucet is concerned, you can start a new task as soon as you complete one, thus placing no limit on your earnings. The frequency of payment is also reduced to 15 minutes instead of the one-hour interval some faucets have, so you can earn more often than others.
You can receive as much as 5,000 Satoshis per claim with an automatic 5% daily interest. This ensures that your earnings are multiplied by doing almost nothing. They also offer a 50% lifetime referral bonus for all those who signed up with your referral link, and you can withdraw your earnings anytime at no cost.

This is another very rewarding Bitcoin faucet that was built with newbies in mind. If you are new to the crypto space and looking to earn some Bitcoins easily, this is the place for you. Though mainly for Bitcoin, the faucet now offers some free Clamcoin, Dogecoin, Ethereum, Litecoin, DigiByte, and Monero.
FreeBitcoins.com proves that Bitcoin can be earned in a fun way by playing games, and you don't have to sign up for an account. It is one of the few that gives up to a whole Bitcoin just for visiting the website every ten minutes. One cool thing with this website is that it doesn't only allow you to earn several cryptocurrencies, but it also gives you the ability to easily swap coins right within the faucet without having to go to an exchange. This could not be more newbie-friendly.
What's more? You gain a 50% commission for each friend you refer to and can withdraw your earnings at any time to your wallet free of charge.
Bitcoin Aliens is one of the top paying Bitcoin faucets in the crypto space. Users can earn a reward of up to 4,000 Satoshis by playing games and other activities on the website.
It also has a mobile version for both Android and iOS devices. This gives you the freedom to keep earning free Bitcoins on the go wherever you are as long as you are with your cell phone. The faucet rewards users on an hourly basis, so you can earn a sizable amount of Bitcoins every day.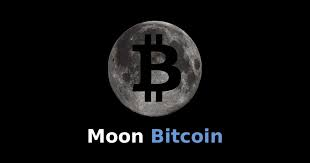 There are many bonuses on the faucet, and users are able to claim rewards every 5 minutes. Another cool thing about this faucet is that you have the freedom to decide how often you claim rewards. The longer you stay per session, the more you claim, and only you can decide how long you stay.
Conclusion
These are the best and most rewarding Bitcoin faucets we could find, and if you are looking for where to earn some free Bitcoins, look no further.
Featured image: freepik.com
source: https://coindoo.com/these-are-the-most-rewarding-bitcoin-faucets-in-september/
TheBitcoinNews.com is here for you 24/7 to keep you informed on everything crypto. Like what we do? Tip us some BATSend Tip now!