Most Profitable Proof of Stake Coins in 2020 for Nigerians
One of the best opportunities right now are stake coins. Staking is the process of locking an asset to the network to ensure its security and help validate the next block. This is a similar process to mining, though using a different mechanism. As compensation and incentive for people to do this, Proof of Stake Blockchains gives rewards to those who chose to stake their crypto. 
One advantage this method has over mining is that there is no need for expensive hardware setups. Anyone looking to do it can achieve it using a regular computer, software configuration, and a reliable internet connection. Additionally, it is possible to buy space in a server and use that to create a node to stake cryptocurrencies.
Other ways to make money in Blockchain is Investing as described in Coins vs. Tokens: What You Need to Know (2020).
Nigerians looking to profit from the boom in PoS coins need to pay special attention to this list. We will go over the stake coins that give up the best returns currently on the market.
Dash was originally a fork of Bitcoin. The crypto coin known as Digital Cash quickly implemented a variation of the Proof of Stake algorithm by introducing Master Nodes to the network. These nodes work alongside miners, and the miner provides security to the system by giving hash power, while the Master Nodes provide the validation of the transaction.
Read about the History of Bitcoin Forks for more details on the history of Dash. 
The annual return for a Master Node currently is around 5.7%. The minimum amount needed to become a validator is 1,000 DASH. This is a good option because Dash is widely used in many parts of the world, so there is little chance for the rewards for losing value. On the other hand, since Master Nodes run alongside miners, setting one can be more complicated than in different networks. Dash is picking up adoption in Nigeria and creating an active community in the country.
Cosmos is a network of Blockchains secured by a specially modified version of Proof of Stake developed for the protocol. The project offers two ways to make money in the network; delegate crypto, or run a full validator node. 
The first option is easy enough, and it does not have a minimum amount. To delegate to the network, a user needs to lock up its crypto for at least 21 days using a wallet connected to the Cosmos Blockchain. On average, this option yields 8.2% APY.
The second option is to become a full validator. A person looking to do it needs at least 14,933 ATOM to have been locked up in their node for 21 days. If the amount falls below this threshold, then the administrator will have to pay some penalties known as slashing. A validator stands to gain between 8.9% to 11.2%  on an annual basis.
Lisk is a Delegated Proof of Stake (DPoS) network. This means there are two levels of stakeholders: those that lock up their crypto to vote up delegators, and those running the full nodes looking for votes to propose and propagate the next block. 
A voter or delegator in Lisk has to lock up at least 10 LSK to vote. The gains are relatively low, with an average of 1.9 percent per year.  A full node has 6.4% APY gains and needs at least 348,663 LSK as votes to be accepted by the network. 
Tezos is a new Blockchain running Proof of Stake that has opened the possibility to gain rewards under two models. First, there is delegating. Second is Bake Tezos.
The first one is common to all those protocols which support delegation. There is no minimum of Tezos coin or time for this option. It can give an average APY of 5.4%. The second, to Bake Tezos, is akin to running a full node. A person looking to do it needs at least 8,000 XTZ locked for 14 days and the endorsement of another party already active in the network. The rewards for doing so reach an average of 6.1% a year. 
Deep Onion is a privacy coin that uses the Tos network to send transactions. It is a hybrid of Proof of Work and Proof of Stake, similar to Dash. It only offers one way to make passive rewards via staking with no minimum amount required. It offers one level of reward at 10% APY for everyone staking on the network. 
As Blockchain's world moves away from Proof of Work towards Proof of Stake, many more opportunities to make money will arise. The PoS algorithm is very attractive since it does not demand a high investment in hardware to remain competitive. In that way, it is far more friendly to the environment. 
The best place to start is to delegate crypto coins before running a validator node in any of these networks. Of course, to buy the necessary currency for staking in these Blockchains, Nigerians need some cryptocurrencies first. Bitcoin and Ethereum are the most basic candidates. A popular stable coin like Tether (USDT) can also work. 
The best place to buy these cryptocurrencies directly with Naira is in Remitano, the leading peer-to-peer exchange operating in Nigeria.
This is a significant opportunity for those looking to make some passive income on the side. As we outlined in the introduction, creating multiple streams of income is the key to remain financially stable in our current world. The best place to do so right now is in Blockchain.
This is a sponsored article.(Read our sponsored article policy).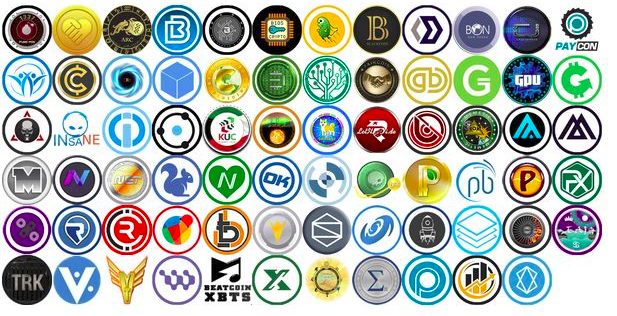 The post Most Profitable Proof of Stake Coins in 2020 for Nigerians appeared first on BlockNewsAfrica.
source: https://blocknewsafrica.com/proof-of-stake-coins-for-nigerians/
TheBitcoinNews.com is here for you 24/7 to keep you informed on everything crypto. Like what we do? Tip us some BATSend Tip now!