Tether Prints $5 Billion in Two Weeks
Tether's market cap has shot up to near $15 billion with some $5 billion of it printed just this month.
This huge jump in USDt is the biggest ever, with Tether now overtaking in market cap plenty of well known global companies.
It has also overtaken the third biggest crypto once again, Ripple, which sits at $11 billion.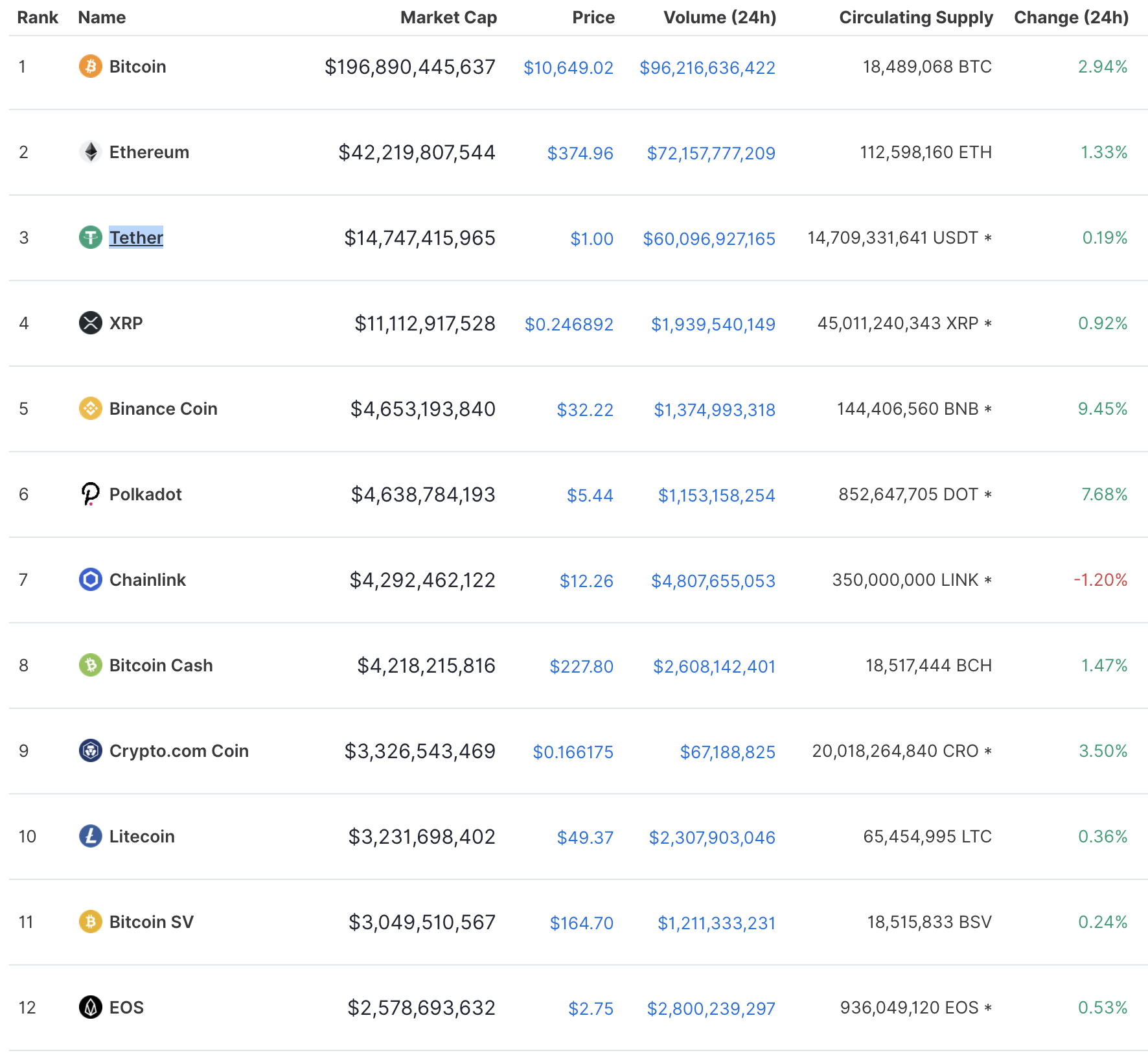 Bitcoin is now closing in on $200 billion, with those trading volumes largely fake as they probably stand at around $20 billion.
ETH is now above $40 billion, with a potential competitor, Polkadot, being the newest to enter rankings.
BCH is in some trouble. Rows over how to fund development have seemingly led to a complete mess with bitcoiners maybe getting their way to send this coin to irrelevance as apparently they're thinking of yet another chainsplit.
YFI couldn't fit in the above screenshot but this has now become the most valuable defi token with it entering top 20 at circa $1.2 billion in market cap.
Tether powers many of these price tradings as the token is generally primarily used on exchanges, especially crypto only exchanges or of course code based ones running on eth.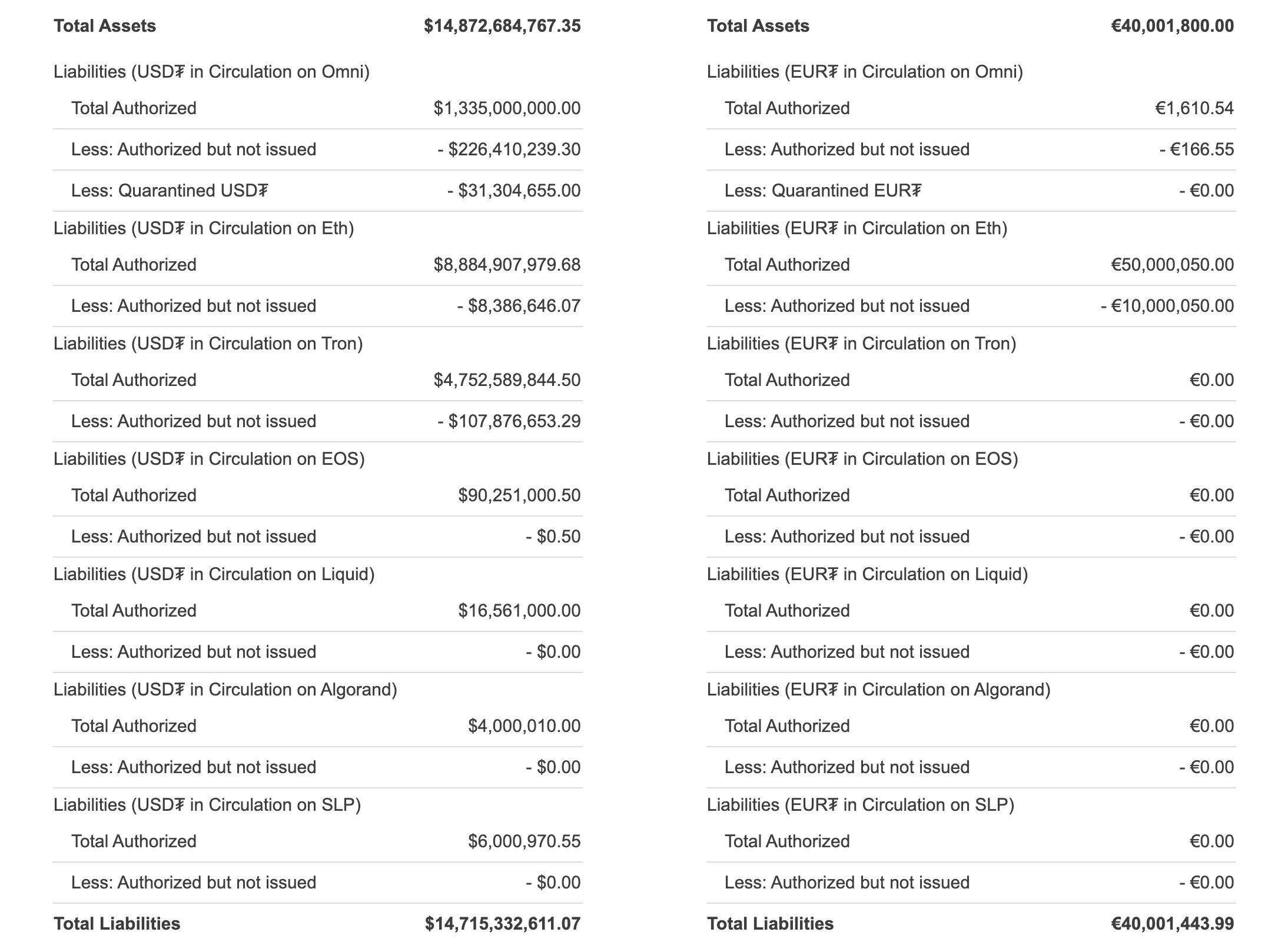 The euro tokens are for some reason not moving at all for years, with it unclear whether that's still running.
For USDt however, this printer is running faster than even Fed's (yeh right) with eth alone holding nearly $10 billion, as much as tether's total market cap just a few weeks ago.
Trony has some $5 billion presumably due to fees, but there's hardly any defi on this copy pasty blockchain, so them USDts are presumably only used on Binance and other centralized exchanges.
While on eth USDt has some considerable uses in defi where it can be lended, borrowed, arbed against other stablecoins, and margin rekt as well.
Meaning for eth there's some reason for demand, while for tron it's probably because of low fees.
For bitcoin however there's neither demand nor fees use case with it more there as legacy tokens as other chains eat grandpas lunch.
Not that bitcoiners care. As long as fed and tether keeps printing, they're all good with maxis nowadays becoming more bi-cryptonians as even the maxiest of them now has some eth.