Free Crypto: Best Bitcoin Faucets in March 2020
Among our most unique Bitcoin faucets is Blockchain poker, which at first glance looks like a regular poker room, but it is actually a BTC faucet. The site gives you 100 Satoshi to play. If you have less than 50 Satoshis, the faucet will complete your balance to make it 100 again, but this is done at 3 minutes intervals. You do not have to waste time registering on the platform, and in addition to Bitcoin, you can also play with Bitcoin Cash and Bitcoin SV.
The minimum withdrawal fee is pretty high for a faucet, as you can only cash out once you have over 100,000 Satoshi. The site has a referral system in which you receive 8% of the rake generated by the person you recommended to the platform.
Blockchain Poker has been around since 2016, and while they do not have as many players as typical online casinos, they have a diverse selection of games and have always been adding new features to keep their users interested.
In early 2020, Blockchain Poker was looking to implement a provably fair-based deck shuffling system. The site will also soon include Twitch streaming rewards. This is one of the most recommended Bitcoin faucets for those who are passionate about playing poker.
Bit Fun has been operating since 2017, and the site gives free satoshis for those that play one of its many games or complete faucet tasks. The faucet features a collection of 650 games, including titles such as Junior Chess, Cut the Rope, Grand Prix Hero, Tom and Jerry Mouse Maze, Tentrix, and King of Thieves.
You can choose between arcade, adventure, puzzle, dice, and strategy games, as well as many other genres.
Signing up requires an email, setting up a password, and having the email address verified. There have been no complaints regarding payouts so far. The earnings and withdrawals are processed by the Coinpot wallet. The withdrawal minimum limit is set at 10,000 Satoshis or 0.0001 Bitcoin. Cashing out will also incur a 1,000 Satoshi fee (0.00001 Bitcoin) if you withdraw below 50,000 Satoshis or 0.0005 Bitcoin.
This means that in order to withdraw your earnings for free, you will first need to make 50,000 Satoshis.
Users stand to earn between 300 and 2,400 Satoshis per each task they complete. In addition to tasks, users can play casino games available on the site to earn BTC. Bit Fun will also offer free Satoshi several times per day via its cryptocurrency faucet, crediting 1 to 2 Satoshi every 3 minutes.
Before claiming from the faucet, you will have to click on the captcha to verify that you are human.
Bit Fun also features a referral system in which users get a 50% commission for life. You can refer as many people as you want to the site, as there are no restrictions in place.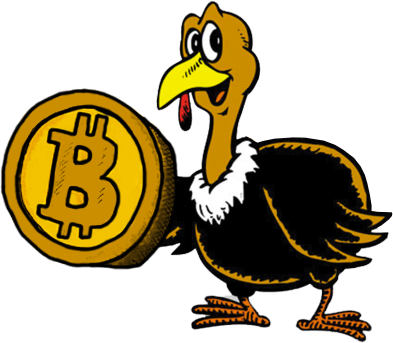 Faucetduck is a platform where you get paid in Satoshis for completing tasks, and as an advertiser, you can create awareness for your brand by posting your ads.
To be able to use the platform, you will have to first register and confirm your account. From the dashboard, you can browse all the tasks that are available at that moment. You just click on the task you want to do, and after completing it, the matching rewards will be deposited to your account balance.
Simpler tasks come with lower rewards, and certain ads might not be available all the time. You can earn between 10 and 20 Satoshis per claim, and the minimum cashout limit is set at 3,000 Satoshis. Users have the possibility of earning additional points for each claim. The withdrawals are directly made to your external Bitcoin address.
If you own an online publisher or a company looking to promote its service, the site features a number of advertisement plans which can be customized to the client's preference. Publishers also have the option of targeting their user-based according to their geographical location.
There is also a referral program that awards you 100 points and a 20% commission of each claim your referral makes (we are confused as to why the site is named Faucetduck and have a turkey as their mascot).
ESFaucet is a Bitcoin and crypto faucet, which has no restrictions on how many claims you can make. It was launched in 2019, and the faucet is a subdomain to the BTCNewz.com that is a news site for Bitcoin and crypto-related matters.
ESFaucet has multiple faucets that allow you to earn free cryptos. There are currently 12 cryptocurrencies in which you can make your claims, including Bitcoin, Ethereum, Litecoin, and ES Coin, the native crypto of the site. Each crypto has its own faucet and the claiming page.
Claims can be made by clicking a button, ads, or solving captchas. As the tasks are simple and effortless, the rewards will also be lower.
ESFaucet allows users to make claims after 5 minutes, and the sum you claim will increase as you wait longer between each claim.
There is also a daily bonus if you make at least one claim per day, and you can make up between 1% and 100%. Moreover, there is an OFFER Bonus where users can receive up to 350% of all bonuses combined, meaning the bonus offer is 100%.
You can earn 2500 ES Coin bonuses and 20% of all the claims of the people you referred to the site.
For the 5 minutes claim, you can get 1.58 Satoshi (up to 5.53 Satoshi bonus) per claim, the 1-hour claim 2.56 Satoshi (up to 8.96 Satoshi bonus) per claim, and for the 12-hour claim, you can receive 7.4 Satoshis (up to 25.9 Satoshi bonus) per claim.
Conclusion
With this, we conclude our list featuring the best Bitcoin faucets you can check out this March. You cannot expect to make one BTC through faucets, but it can be a fun and enjoyable experience to make some Satoshis for free.
source: https://coindoo.com/free-crypto-best-bitcoin-faucets-in-march/
TheBitcoinNews.com is here for you 24/7 to keep you informed on everything crypto. Like what we do? Tip us some BATSend Tip now!