Binance Academy | Entirely Free Educational Portal with No Ads
Binance, the popular crypto exchange company, is known for creating new branches and platforms which serve various purposes in their vast ecosystem. On December 12th , 2018, they decided to add to their list of offerings a special platform dedicated to users who want to learn more about blockchain technology and other matters related to cryptos and their use.
The platform contains more than 500 different articles that provide unbiased information on various topics related to the crypto world.
The articles featured are usually explanatory pieces and tutorials, with the main subjects explaining in depth the process of mining, crypto exchanges, as well as what are crypto assets and how they work in general. Binance Academy does not feature any ads on its videos or platform, allowing users to enjoy their learning experience uninterrupted.
Ted Lin, the Chief Growth Officer at Binance, made the following statement regarding the platform and its purpose:
"Education is the integral pillar to proliferating crypto and blockchain usage. With adoption still at its infancy, the world needs a consolidated, easy-to-use, and reliable source of knowledge to advance the understanding of cryptocurrency and distributed ledger technologie."
"With Binance Academy our goal is to provide an entirely neutral platform with a quality, unbiased, educational platform. Users can learn about everything to do with Blockchain, Security, and Economics, in addition to useful tutorials and guides, in their preferred languages."
To make things easier to find for users accessing the platform, Binance Academy has divided its articles into four different categories: blockchain, economics, security, and tutorials. There is also a video section that explains topics quickly in short videos.
The Binance Academy's Economics section explains in-depth all things related to trading. Here you can learn about technical indicators and how they are used in analysis, candlesticks patterns, charts, liquidity, and other terms.
The Blockchain section explains what is blockchain, its use cases, forks, types of blockchains and consensus protocols, as well as other technologies based on it, such as oracles, SegWit, smart contracts, Mimble Wimble, atomic swaps, digital signatures, and many other topics.
By accessing the Security category, users can learn more about crypto storage and what technologies wallets implement in order to work and keep crypto secure. There are also articles on cryptography, various security attacks, and tools for enhancing the privacy and security of stored crypto assets.
In Tutorials, the site teaches you how to use various features of the Binance ecosystem, such as lending, margin trading, withdrawing, placing market orders, how to use their advanced interface, decentralized exchange and explorer chain. There are also articles that showcase how to use various wallets.
The Video section has a Binance Beginners Guide, which consists of a series of nine videos dedicated to introducing new users to crypto assets. Other videos featured on the platform include "Margin Trading Guide," "What is PGP," "What are Perpetual Futures Contracts."
In addition to all this, there is an FAQ and Glossary section that cover a wide variety of crypto and blockchain-related questions.
Binance also released a feature request board, where readers can vote which features are added next to Academy. The platform also released three fun and engaging quizzes, with more to come in the future.
It was reported that users have spent on Binance Academy a total of 6,450,000 minutes reading their articles during the course of a 12-month period. This is the equivalent of 13 years dedicated to learning about blockchain and cryptos. Their YouTube videos have registered a total of 12,515 hours (521 days) of playback.
Since its launch over a year ago, the Binance Academy team has constantly been adding more members and working hard to increase their number of high-quality educational articles. But the team's contribution isn't limited only to making new content.
The developers of Binance have also been working in 2019 to rebuild their entire site from scratch in order to make the platform more reliable and faster. The interface was also redesigned to introduce one of the most requested features from their users, the light & dark mode. This update proved to be a very welcome one, as it was rated among the top 3 products on ProductHunt.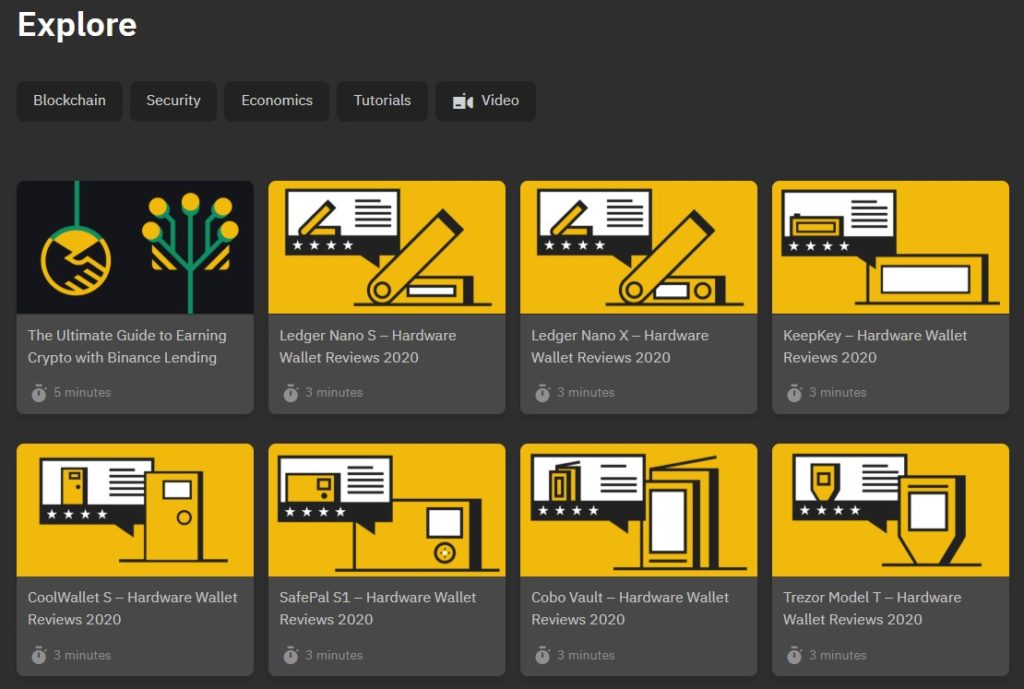 The platform was created to support its many articles in different languages in order to make its information available to a global audience, which might include people that do not speak English or other major languages. This way, Binance Academy can be accessed and understood by a larger user base that wants to educate itself about virtual currencies and distributed ledger technology.
The platform's  interface is currently available in 17 major languages:
In 2019, they expanded their content into two more languages, Indonesian and Japanese. The team has also enhanced its site's accessibility by implementing Text-to-Speech on all of their articles.
Some of the content featured in the Academy is already translated in the above-mentioned languages, while other materials are translated by a group of translators from their Translation Bounty Program.
To increase the accessibility of their content, Binance Academy has also developed and launched several applications. In early 2019, they launched their Progressive Web App, which enables the installation of Binance Academy on personal computer desktops and allows users to read the articles offline.
Later that year, Binance Academy added two mobile apps, one for iOS and one for Android devices. The apps can be downloaded from their respective stores.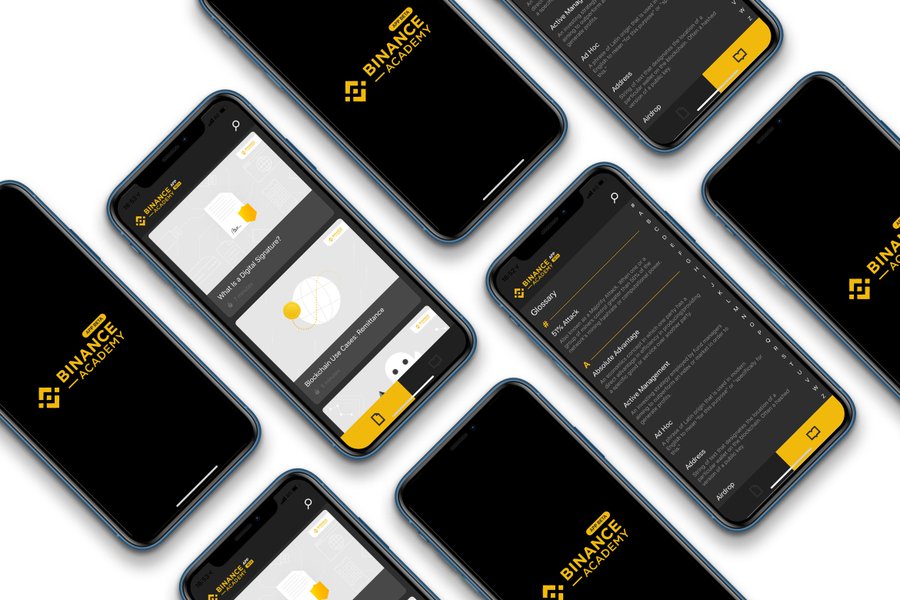 Binance created a program where users can select one of the predetermined topics, create the content for it and then submit it to earn up to 50 BNB tokens as a reward. The content must meet the following rules to get the promised reward and be posted on the platform:
No advertisements in the videos;
Use Binance in all examples;
Video must be in English;
All submitted videos are required to sign usage rights to Binance;
Content submitted must be original content.
Conclusion
Binance Academy is a platform that features a great variety of educational content for users looking to learn more about crypto and blockchain, and everything can be accessed for free and without any ads.
Featured image: Binance.vision
source: https://coindoo.com/binance-academy-entirely-free-educational-portal-with-no-ads/
TheBitcoinNews.com is here for you 24/7 to keep you informed on everything crypto. Like what we do? Tip us some BATSend Tip now!