Top Websites Where You Can Buy Gifts with Bitcoin | Christmas 2019
Well, that is no longer the case. Praised be technology, as it has taken us into the era where you can browse through hundreds of pages of items and products and pay for them while never leaving your couch fort. And now, the advent of cryptos, in recent years, has expanded our list of payment options.
Bitcoin is the top crypto, and it is no surprise that most online sites have already integrated payment options for Bitcoin. There are plenty of options to choose from, as you can use BTC to buy anything from home goods to electronics.
Here are some of the best sites that you can make your purchases for the intense month of "Home Alone" reruns, aka December.
Overstock.com
Also, Overstock.com does not only allow you to buy gifts with Bitcoin, but with Ethereum, Litecoin, Dash, Monero, and Bitcoin Cash as well.
To make a purchase on Overstock.com, you just choose your preferred currency when you complete your purchase. The payment system will then exchange the currency into Bitcoins and finalize the buy.
If you are not satisfied with your products, you can always ask for a refund on your purchase. Bitcoin can also be used alongside gift credits, rewards, cards, and coupons.
eGifter
eGifter features both a site and mobile app and allows users to choose from over 250 gift cards for all sorts of retailers, including Amazon, JCPenny, Sephora, Home Depot, Kohl's and many others. eGifter works in partnership with Coinbase, a reputable and well-known crypto exchange.
The only downside is that users reported having long waiting times, taking up to 30 minutes to finalize processing.
Newegg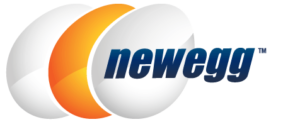 You may not be able to pay using Bitcoin at checkout if you are purchasing an item from a third-party seller of the Newegg site.
Currently, Newegg does not accept Bitcoin payments for these types of purchases:
Will Call orders;
Newegg Gift Cards (digital);
Marketplace items;
Subscriptions;
Pre-orders;
Premier memberships;
Return shipping labels;
Gift cards.
Shopify Stores
Back in November of 2013, all Shopify merchants were enabled to start supporting Bitcoin payments due to the platform's BitPay integration. You will never be short of options, as there are over 75,000 Shopify stores where you can spend your Bitcoins.
REEDS Jewelers, Inc.
Also, you can buy anything from bracelets, rings, watches, and loose diamonds. They also include the free delivery of armored transport if you buy loose diamonds that are worth more than $25,000.
Also, if you are not pleased with your bling, you will receive your refund in Bitcoin.
Gyft
You can make your purchases directly if you own a Coinbase wallet. For more flexibility, the platform supports three different Bitcoin payment options.
The downside is that they do not accept returns, regardless of the chosen payment method.
BitPlaza
You can either browse from your desktop through the BitPlaza Shopping Center or navigate using their iOS or Android app, which have an aesthetic and user-friendly design.
Be aware, as this site only supports payments made through Bitcoin.
Bitrefill

You have the option of choosing from over 1500 vouchers from major retailers, such as Amazon, Google Play, Apple, Walmart, PlayStation, Steam, Microsoft, and eBay.
There are currently three main services that can be purchased: gift cards, phone refills, and lightning network access.
Xbox
If you are looking for gaming consoles, look no further than Xbox, as the site allows you to buy gifts with Bitcoin for your gamer friends.
Closing Thoughts
We hope that you will put your Bitcoins to good use when the most wonderful time of the year comes, be it trading, investing, or just buying gifts online.
Featured image: Investopedia
source: https://coindoo.com/top-websites-where-you-can-buy-gifts-with-bitcoin/
TheBitcoinNews.com is here for you 24/7 to keep you informed on everything crypto. Like what we do? Tip us some BATSend Tip now!