Best Cryptocurrency Mobile Wallets for Android and iOS | 2019 Update
jaxx.io
Jaxx is a popular choice in the crypto community due to its speed, features set, and ease of use. The wallet supports dozens of coins, including Bitcoin, Ethereum, Dash, Litecoin, Monero, as well as tokens, such as QTUM, EOS, and many others.
Even if Jaxx does not have impressive security features, it offers the basic protection to keep funds secure. There is no KYC procedure upon registration, and private keys are stored only on the user's device.
However, standard implementations, such as 2FA are not included.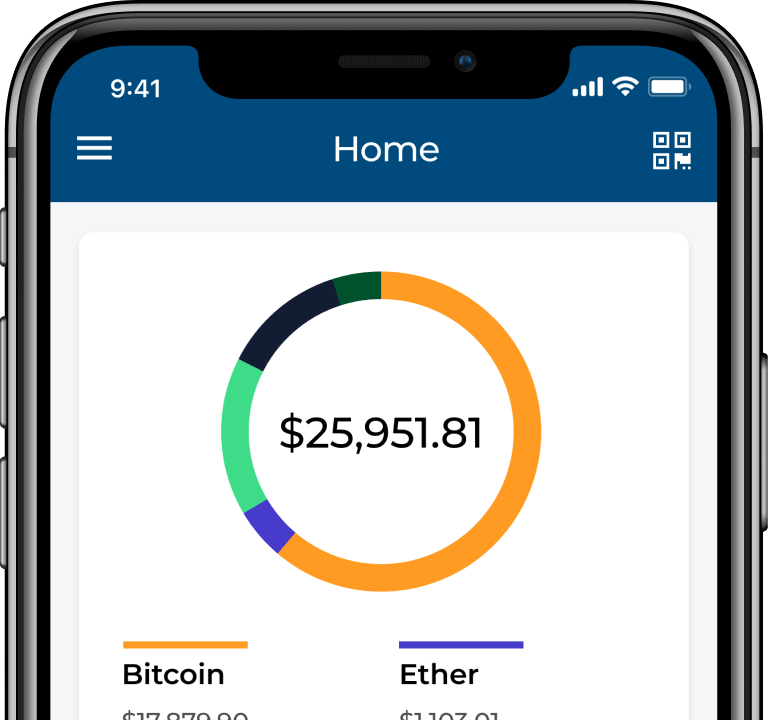 Blockchain is a reliable crypto mobile wallet that allows you to store Ethereum, Bitcoin Cash, and Stellar. The wallet was launched in 2017 and has processed millions of dollars' worth of transactions. However, Blockchain lacks a high transaction processing rate and has been reported to have small glitches from time to time.
The wallet employs the following security measures: 2FA, secure password, and seed key generation.
Coinomi is another wallet that is compatible with both Android and iOS users. The support list counts 125 coins and over 300 tokens.
Through its ShapeShift integrations, users can also exchange coins directly from the wallet.
The wallet is "Hierarchical Deterministic," which means a new wallet address each time you make a transaction, thus enhancing the privacy as your transactions, because they are linked to one wallet address.
Coinomi's servers also anonymize their IP addresses, preventing personal data and transaction details from being found by online attackers. The private keys are never stored on the company's servers.
Mycelium is a popular crypto mobile wallet that features a simple and clean design. Mycelium is a Bitcoin-only wallet, meaning you can only store and transact with BTC. It supports direct fiat conversions when depositing or withdrawing.
The wallet also supports the generation of QR-code for payments, backup data, and the creation of an address book with regular crypto addresses.
Mycelium is known for its sturdy security implementations, such as the option of storing cryptos offline directly from the mobile application. It also features a search function that helps you find the nearest fair Bitcoin seller, making transactions more secure.
Cryptopay is an UK-based crypto project that developed a crypto mobile wallet and a debit card that can be linked to the crypto wallet. The card can be used to make real-life payments by accessing the wallet's contents.
The wallet employs 2FA, as well as a secure password, and it generates a seed phrase for data backup.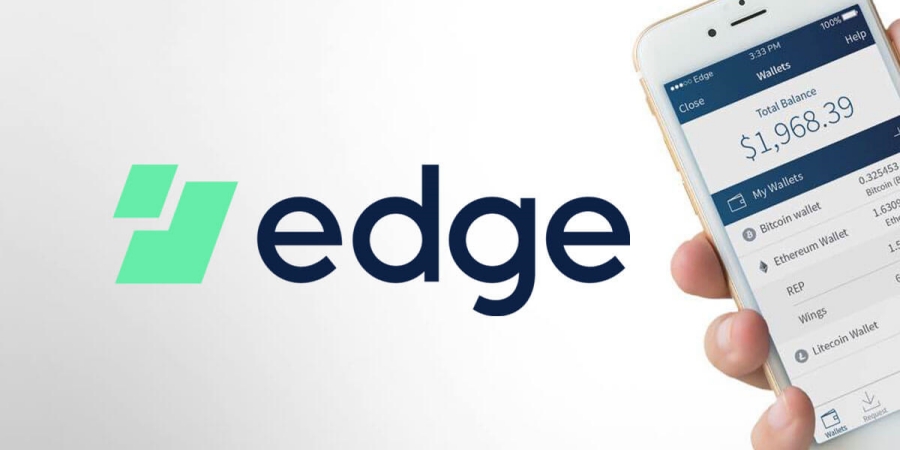 Edge Wallet, formerly Airbitz Bitcoin Wallet, was launched in 2014 by a team of developers based in San Diego, California, led by CEO Paul Puey.
Edge has a plethora of useful features for traders, but it is also very easy to use. The wallet is available only for iOS and Android mobile users, and it is compatible with 12 popular cryptos, including BTC, BCH, ETH, LTC, XMR, XRP, DASH, REP, WINGS, IND, XZC, and FTC.
The wallet is "Hierarchical Deterministic," which generates a new address for each transaction.
In terms of security, it uses 2-factor authentication, client-side encryption, PIN-enabled spending limits, auto log out, PIN login, and password recovery.
The app also supports through its Simplex integration, direct conversions and crypto purchases via credit card.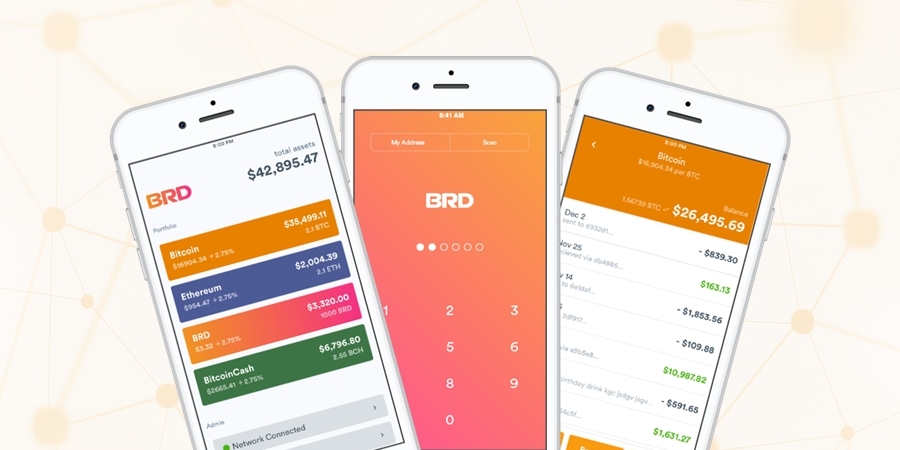 BRD Wallet (or Bread Wallet) is a Zurich-based crypto mobile wallet that was developed in 2015. Bread is at its core a Bitcoin wallet, but it does support conversions into Bitcoin Cash, Ethereum, and a large number of ERC20 tokens.
Compatible with both iOS and Android, Bread has a clean and intuitive design that easily allows you to create and use your mobile account.
Unlike other wallets, it connects directly to the Bitcoin network, which is good, as transactions are secure, but this usually leads to slower syncing.
Even though there is no 2-factor authentication, the wallet employs AES hardware encryption and code signatures. New addresses are generated automatically after each transaction, and the integration of touch ID and six-digit passwords add an extra layer of security.
The app also enables users to buy Bitcoin directly, but this feature makes use of third-party services, which might have different security policies.
However, the wallet does not incorporate replay protection for potential forks of BTC.
Developed by BitPay, Copay was created as a storage solution for the company's users' funds. Copay is a multi-signature wallet, meaning you can attribute multiple users to a single account.
You can only store Bitcoin, but you are able to view its conversion into 150 fiat currencies.
There is no 2-factor authentication feature, but the security of the wallet is well-regarded due to its affiliation with a big crypto company.
It is also an HD wallet, which generates new addresses after each transaction. Copay was the first crypto mobile wallet to incorporate the Bitcoin Payment Protocol.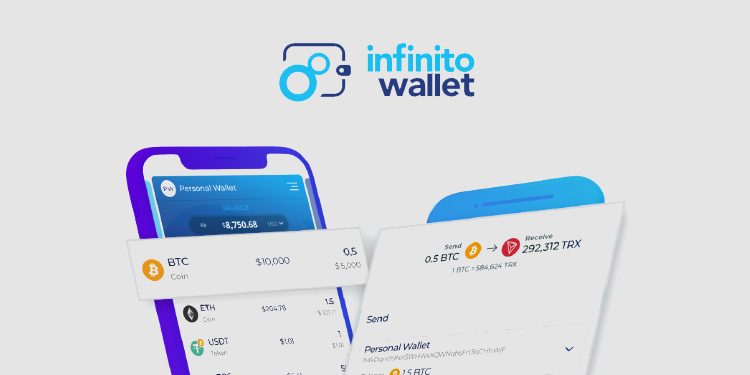 Infinito is an iOS and Android crypto wallet that was the first to include support for NEO NEP-5, ETH20 tokens. The wallet supports Bitcoin, Bitcoin Cash, DASH, DOGE, Litecoin, Cardano, Ontology, Stellar, NEM, and many other cryptos. Infinito is regarded as the best EOS wallet for safely storing EOS tokens.
To protect its funds, Infinito generates a recovery phrase, supports fingerprint usage and secure passwords. Also, private keys are not kept on company servers.
Exodus is a cross-platform wallet, compatible with desktop, mobile, and hardware wallets. The wallet also allows users to exchange coins between multiple platforms.
The user interface is easy to use and allows you to quickly store and transact with nearly 40 cryptos, such as Bitcoin, Bitcoin Cash, Ethereum, Digibyte, Civic, Dash, and Decred.
Exodus does not require the creation of an account with private information.
Through its Shapeshift integration, you can exchange cryptocurrency with other coins from your wallet, and you can also buy Bitcoin or Ether using fiat. The wallet takes a portion of the spread, which ranges between 1-3%. It does not support two-factor authentication or multi signatures.
Conclusion
We hope that our list of crypto mobile wallets will be of use to iOS and Android traders on the go.
Featured image: cryptoworldjournal.com
source: https://coindoo.com/best-cryptocurrency-mobile-wallets-for-android-and-ios/
TheBitcoinNews.com is here for you 24/7 to keep you informed on everything crypto. Like what we do? Tip us some BATSend Tip now!